This blog answers some of the common questions that are searched online about therapy and how symptoms  show up in everyday life that can be helped using a holistic approach to healing.

| | |
| --- | --- |
| Posted on 10 April, 2020 at 9:45 | |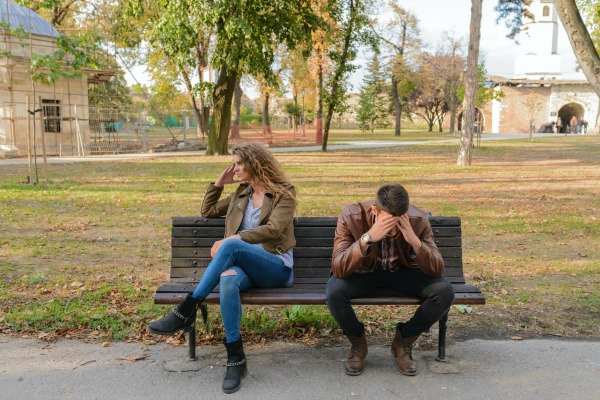 Building healthy relationships is a cornerstone for our overall mental, social and spiritual wellbeing. Unfortunately, this can be very difficult for people who live with codependency. Codependent behavior can be destructive in a variety of ways, but with the proper guidance and professional care, it can be overcome. If you...
Read Full Post »
| | |
| --- | --- |
| Posted on 20 December, 2019 at 13:25 | |
After doing some research and meeting with several of my clients I have come up with the two main reasons for addiction:
The first is Biological: People obsess and complete the compulsion to try to feel normal because our brain chemistry is out of balance and needs the necessary chemicals to balance out the brain. People will try food, gambling, drugs, shopping, sex, alcohol, or doctor prescribed medications to balance the brain to feel normal.
The second reason why people use i...
Read Full Post »
| | |
| --- | --- |
| Posted on 25 January, 2019 at 11:10 | |
Gaslighting is a techique to brainwash victims and it is a strategy that is conducted by highly manipulative or partially sociopathic narcissists who walk among us in society undetected. Like child abusers, people that gaslight can easily itentify their prey, who are vulnerable to believing their lies. Gaslighting happens when the abuser systematically manipulates the environment so the victim experiences cognitive distress over a situation that is a dilemma that either was only mildly proble...
Read Full Post »
| | |
| --- | --- |
| Posted on 27 January, 2018 at 11:50 | |
Abuse of any kind strikes at the heart of one's being and usually leaves a person wounded for many years, exhibiting a lack of trust, avoidance of feelings, low self-esteem, a sense of helplessness, and difficulty in relationships. Abuse can occur as sexual, physical, emotional or psychological including verbal abuse, and also emotional neglect. WIth child abuse, traumatization affects children during the critical years when they are learning about themselves, the world and developing coping ...
Read Full Post »
| | |
| --- | --- |
| Posted on 4 March, 2017 at 15:00 | |
Options a person has that is coping with C-PTSD are:
The removal of the source of the trauma, educate yourself about what has happened, acceptance that the trauma is real, important, and undeserved. A person needs to accept that the trauma came from something that could not be avoided and was stronger that the victim, and that past traumas primed the victim to decisions that brought additional undeserved trauma.  Recovery by the victim requires time and effort, and an understandin...
Read Full Post »
| | |
| --- | --- |
| Posted on 27 February, 2017 at 13:25 | |
People that have C-PTSD may feel out of balance and can experience emotional breakdowns or burst into tears instantly. They can feel unloved or no matter what they accomplish is will never be enough for others. C-PTSD makes a person want to get away from others and be by themselves, so that others will not witness what may come next. They avoid forming close friendships to avoid additional losses should another catastrophe hit again. A person struggling with C-PTSD feel the other shoe is abou...
Read Full Post »
| | |
| --- | --- |
| Posted on 19 February, 2017 at 14:55 | |
This is a disorder that is caused by prolonged exposure to social or interpersonal trauma, disempowerment, captivity, or entrapment, with lack or loss of a viable escape route for the victim. Examples of situations include domestic emotional, physical or sexual abuse, childhood emotional, physical or sexual abuse, entrapment or kidnapping, slavery or enforced labor, long term imprisonment and torture, repeated violation of personal boundaries, long term objectification, exposure to gaslightin...
Read Full Post »
| | |
| --- | --- |
| Posted on 13 February, 2017 at 13:15 | |
Mirroring is a technique used by manipulators to get close quickly. What happens is that the manipulator gathers information about the target either during the discussion, but usually prior to the discussion. Then in their discussion or manipulator's presentation the manipulator mentions familiar information that only the target would know to let the target identify with the manipulator quickly so the target thinks the manipulator gets her/him and they have something in common. Usually after ...
Read Full Post »
| | |
| --- | --- |
| Posted on 16 January, 2017 at 20:10 | |
Addiction to another person and the need to control them! When co-dependents take ownership of another person's problem, they get their sense of wellbeing, by directing the behavior of the dependent person, however, they end up being controlled by the person they are trying to help. A person who has a relationship with an addicted / abusive person demonstrated certain characteristics: Increased tolerance of unacceptable behavior; denial of the level of severity of the personal impact and dama...
Read Full Post »
| | |
| --- | --- |
| Posted on 8 January, 2017 at 19:40 | |
A Toxic person will take down a victim to a point where they are forced to reduce old people-pleasing habits and turns their focus inward and criticize themselves for feeling. When a victim's self-worth becomes so damaged, it requires learning how to love oneself unconditionally. In the past, when victims were young they may have not been allowed to have emotions. However, due abusive behavior of the toxic person this is an opportunity for victims to learn how to self soothe intense negative ...
Read Full Post »
/