Shopping Basket
Your Basket is Empty
There was an error with PayPal
Click here to try again
Thank you for your business!
You should receive an order confirmation from Paypal shortly.
Exit Shopping Basket
| | |
| --- | --- |
| Posted on 23 September, 2020 at 10:55 | |
Maintaining a healthy, happy relationship isn't always easy. In the beginning, the butterflies in your stomach and overwhelming attraction are what fuel your desire to be together. While this fuel is powerful and intense, it tends to burn up pretty fast. Without a truly strong foundation that remains well after the passion and infatuation wanes, the relationship is bound to suffer. These books can help you and your partner build that foundation, offering practical tips and valuable insight into living in harmony as a couple.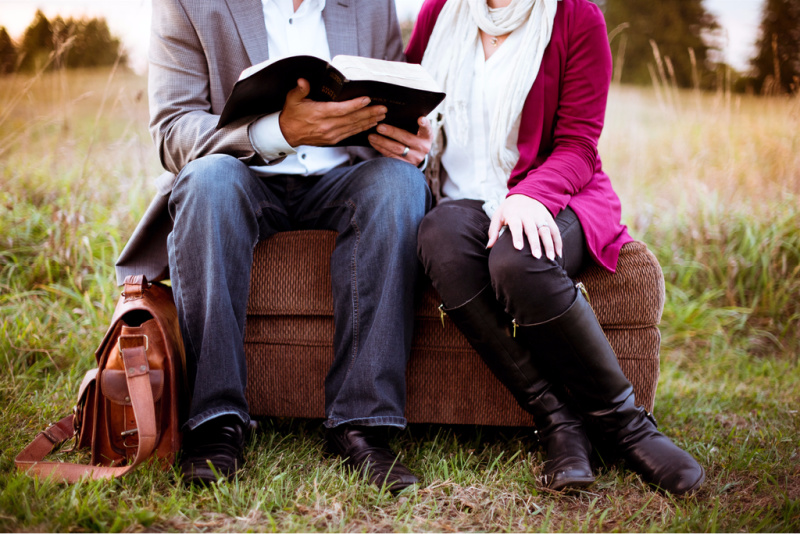 Recommended Reading to Improve Your Relationship


The Five Love Languages by Gary Chapman

This is the book behind the very popular Five Love Languages quiz and model for communicating love to a partner. Chapman explains how human beings have very different ways of can have expressing and receiving love, and sometimes, when a couple consists of two people who speak different "love languages," it can be very difficult for each partner to feel loved and valued in the relationship.




Learn more about the book here: https://www.5lovelanguages.com/book/the-5-love-languages/" target="_blank">www.5lovelanguages.com/book/the-5-love-languages/




Boundaries in Marriage: Understanding the Choices that Make or Break Loving Relationships by Dr. Henry Cloud, Dr. John Townsend

The authors of the popular Boundaries book series have an edition written specifically for married couples. In this book, Dr. Cloud and Dr. Townsend tackle common boundary issues in marriage and provide a Christian-based model for setting healthy boundaries with your spouse.




Learn more about the book here: https://www.christianbook.com/boundaries-in-marriage-paperback/henry-cloud/9780310243144/pd/43149" target="_blank">www.christianbook.com/boundaries-in-marriage-paperback/henry-cloud/9780310243144/pd/43149




The Sacred Marriage by Gary Thomas

Marriage can be a source of deep connection and happiness with another person, but is that the true purpose of marriage? In this book, Thomas asks the question, "What if God designed marriage to make us holy more than to make us happy?" His thought-provoking viewpoints on the true purpose of marriage include how to love your spouse with a stronger sense of purpose, how to transform a "tired" marriage into one full of awe and respect, and how to turn marital struggles into opportunities for spiritual and personal growth.




Learn more about the book here: https://garythomas.com/books/sacred-marriage/" target="_blank">garythomas.com/books/sacred-marriage/




What's It Like to Be Married to Me? And Other Dangerous Questions by Linda Dillow

Written by renowned marriage coach Linda Dillow, this book offers wives a guide to shifting their own perspective and changing their behaviors as they fall in love with their husbands all over again. Although it might sound slightly controversial, rest assured that this book is not proposing that wives should change who they are to accommodate their husbands without question. Instead, Dillow provides insight gleaned from her study of over 500 women (as well as her own marriage) that sheds light on how even the small, simple choices we make on a daily basis can shape our marriage--for better or worse. This book also comes with a reflective study guide.




Learn more about this book here: https://www.christianbook.com/whats-like-to-be-married-me/linda-dillow/9781434700568/pd/700568#CBD-PD-Description" target="_blank">www.christianbook.com/whats-like-to-be-married-me/linda-dillow/9781434700568/pd/700568#CBD-PD-Description




Need More Suggestions?




Don't see anything that speaks to you? This is just a shortlist of our most recommended reading materials. Browse our https://www.counselforhope.com/resources" target="_blank">resources page to see more suggestions and please don't hesitate to contact Counsel for Hope if you and your partner are struggling.

 

Categories: None

0

/